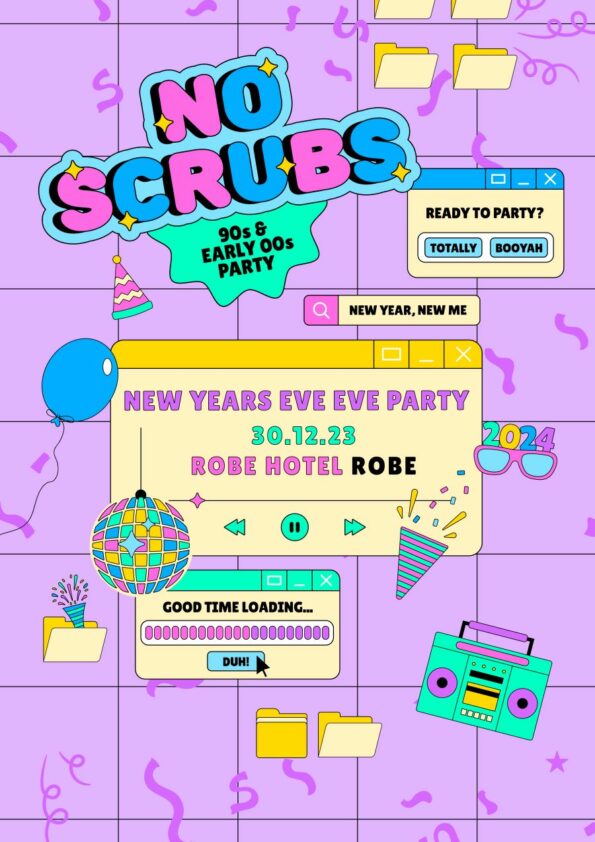 NYEE – No Scrubs 90s & 00s Party
December 30th from 8pm
Calling all Barbie Girls, Teenage Dirtbags and All Stars: join No Scrubs for a '90s and early 00s party that will be Larger Than Life!!
If you Wannabe Livin la Vida Loca with us in the beer garden then Say You'll Be There and get in quick for tickets!
No Scrubs sounds like Backstreet Boys, Destiny's Child, Green Day, Eminem and so many more of your favourites.
18+ Event.